Stats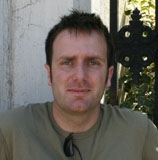 Name :

Rob Bazley


Forum Nickname :

Preston WCFC


Age :

38


Started Collecting :

Early 1980s



About Me
What do you do for a living?
Account Manager for a Brewery
Which club do you support and why?
Worcester City - home town. I am a season ticket holder and travel from Preston every game
What do you collect?
All Worcester City Programmes/Yearbooks home and away. Also FA Cup/Trophy/Vase final programmes & tickets . I also deal in non league programmes to fund my collection.
How did you get into programme collecting?
Attending Games
Your Collection
What was your first football programme?
Probably one from the first season in the Alliance Premier 79/80. Redditch at home I think
What was the last programme you bought?
Collection of Bath City late 1960's
How big is your collection?
About 3,000 Worcester and selling stock of about 12,000 non league
How do you store your collection?
Modern Bookbinder Binders
Whats the oldest programme you own?
1936/37 Birmingham League - Worcester v Brierley Hill
What is the rarest item in your collection?
Either my Pre war Worcester ones or the 1946, 47 and 48 FA Cup Final programmes and tickets
Which programme from your club is the rarest and most expensive to obtain?
Worcester v Liverpool 58/59.The only time the scousers have lost to a non league team in the FA Cup!
What is...?
What is your worst buy?
None that stand out but do get annoyed when I pay for items that are incorrectly described, especially with team changes.
What is your best buy?
2,000 Worcester programmes for about £150 including loads of 50's and 60's. Also 20 prints from the 1920's of the teams that made up the 1910/11 Southern League. Bought them for £20 the lot and sold the first one for £20 !!!
What is the most you have paid for a programme and which one?
£180 ish for the 1946 Cup Final
What is the most you have received for a programme and which one?
£30 for the Telford v Farnborough programme. Telfords last game before going bust.
What is your most prized programme?
Worcester v Liverpool - I have the whole of that years cup run, the clubs most famous.
Whats your biggest regret in collecting?
Not starting earlier
The Hobby
In you opinion, is the programme collectors communtiy shrinking or growing?
Shrinking.
What do you enjoy most about the hobby?
Finding new items that I didn't know existed!!!
Where do you buy most of your programmes from?
eBay, dealers and running the Worcester City Programme Shop.
The Future
If money was no object, which programme would you most like to add to your collection?
Any Berwick Rangers programme - the fore runners of Worcester City.
Would you ever sell your collection?
Not the Worcester ones, but the finals are there as an investment.
How do you wish to develop your collection over the coming years?
Obtain more and more pre war and possibly look at pre war Cup Finals.